Due to the uncertainty of the COVID environment, performance dates are subject to change with short notice.
Join our mailing list to be kept informed about shows and dates.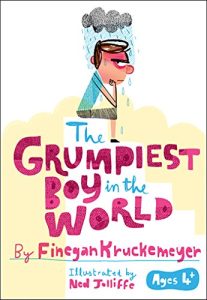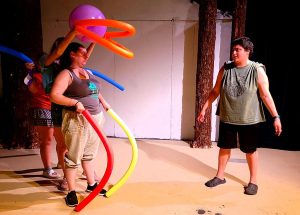 The Grumpiest Boy in the World by Finegan Kruckemeyer
Directed by Alex Munro
KOA's first show for all ages!
Production runs Apr. 22 – May 8
Child $10.00
General Admission $20.00
Synopsis
Zachary's height is exactly the height of an average boy for his average age. Zachary's hair lies exactly the way of an average boy's on an average day. And when he dreams at night, Zachary dreams the most average dreams. Because Zachary Briddling… is awfully middling.
And so he sets out… to stand out. The Grumpiest Boy in the World is a playful escapade of the imagination celebrating ordinariness and extraordinariness – and the grumpiness that can come from thinking we have too much of one, or not enough of the other.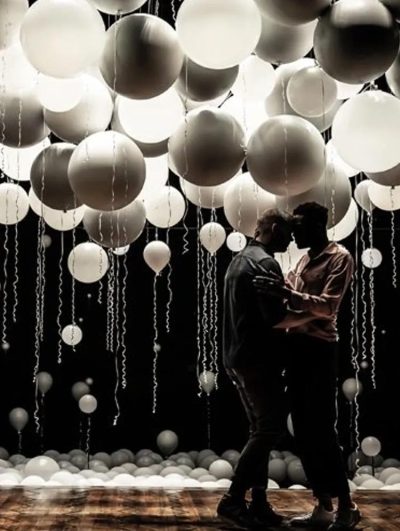 Constellations by Nick Payne
Directed by Kevin Keaveney
Synopsis
Suppose that life exists in a multiverse — a set of parallel existences that contain infinitely different futures. The possibilities in our lives are, quite literally, endless. Every possible event that could happen, does happen, in one universe or another. And if two lovers meet — are drawn together in every version of existence — every possible happy ending and heartbreak that could befall them, will.
Marianne, a physicist, and Roland, a beekeeper, meet at a party. They hit it off, and go for a drink. Or perhaps they don't. They go home together, or maybe they go their separate ways. Perhaps Marianne is engaged to someone else, perhaps Roland is. Maybe she breaks his heart, maybe he breaks hers. Perhaps they come together and their love story can finally take root and grow, or perhaps it will be tragically cut short. Nick Payne's beautiful play, Constellations, explores how even the smallest change in our lives can dramatically alter the course we take. It is a spellbinding exploration of love, science, quantum theory, and infinite possibility for heartbreak or for hope.
Performances
Dates will be announced soon.
Tickets
General Admission – $35
Seniors (65+) & Military – $30
Students (Under 25, w/Student ID) – $20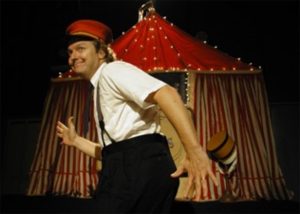 Circus Minimus: The One-Man Circus in-a-Suitcase
Presented By KOA Theater
Dates will be announced soon.
Got Questions About The Shows at KOA Theater?
Contact Us! We'll be happy to respond to your questions and comments.