Welcome to KOA Theater!
KOA Theater presents thought-provoking, side-splitting, hit-you-in-the-feels kind of shows. We also host local and traveling productions presenting dance, comedy, improv, workshops, celebrations and much more. Take a look at what's happening at KOA Theater!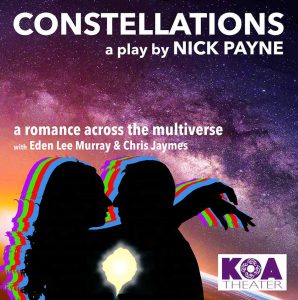 Friday thru Sunday, June 17-19
Friday June 24 & Sunday June 26 (no show on Saturday. June 25)
Thursday thru Sunday, June 30-July 3
All shows at 7:30 except for Sunday matinees at 4
Constellations by Nick Payne
Directed by Kevin Keaveney
Starring: Eden Lee Murray and Chris Jaymes
Synopsis
Suppose that life exists in a multiverse — a set of parallel existences that contain infinitely different futures. The possibilities in our lives are, quite literally, endless. Every possible event that could happen, does happen, in one universe or another. And if two lovers meet — are drawn together in every version of existence — every possible happy ending and heartbreak that could befall them, will.
"…a singular astonishment, at once eloquent and mysterious …a wholly satisfying and complete emotional journey." —The New Yorker
KOA Theater – New Space, Same Great Entertainment!
We've got big things planned in the upcoming months. Our 8-play season includes the kind of thought-provoking, side-splitting, hit-you-in-the-feels kind of shows for which KOA Theater (formerly Kailua Onstage Arts) is becoming known. Add to that a Circus Workshop for kids, Stand-up Comedy, Staged Readings, a Concert Series, Improv, Classes, and of course we're planning 2022's best and scariest Haunted House attraction!
Stay tuned for more announcements and additional details from KOA Theater! And don't forget to join our mailing list to get all the news delivered directly to your inbox.
Can't Attend But Want To Help KOA Theater?
We've got big ambitions for our space, including building out a 100-seat Mainstage theater, and a smaller 50-seat Black Box performance space. Big ambitions aren't cheap, and no amount of help is too small!
Get in on the ground floor today and be able to brag you were a donor from the very beginning!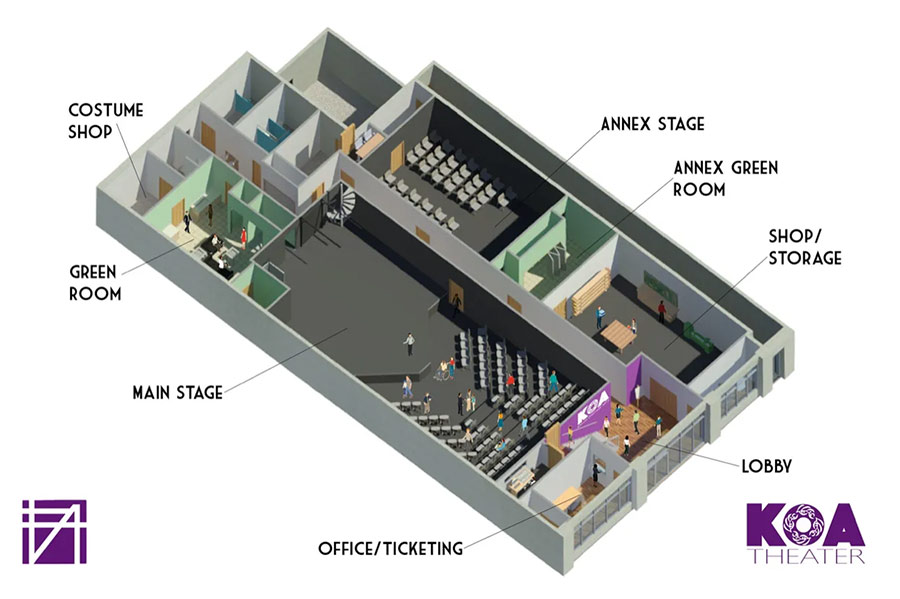 Parking
There is free parking available in the Frank Fasi Municipal Parking Lot.
Street parking can often be found on Beretania, near Planned Parenthood. Also on Alapai St., along the side of the Board of Water Supply. This is metered parking, but free after 6 and on Sundays.
DO NOT PARK IN THE NEIGHBORING COMMERCIAL LOTS – THEY WILL TOW!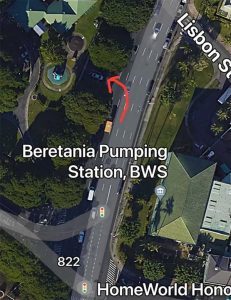 Free parking is available at the underground Frank Fasi Municipal Building Parking lot on Beretania,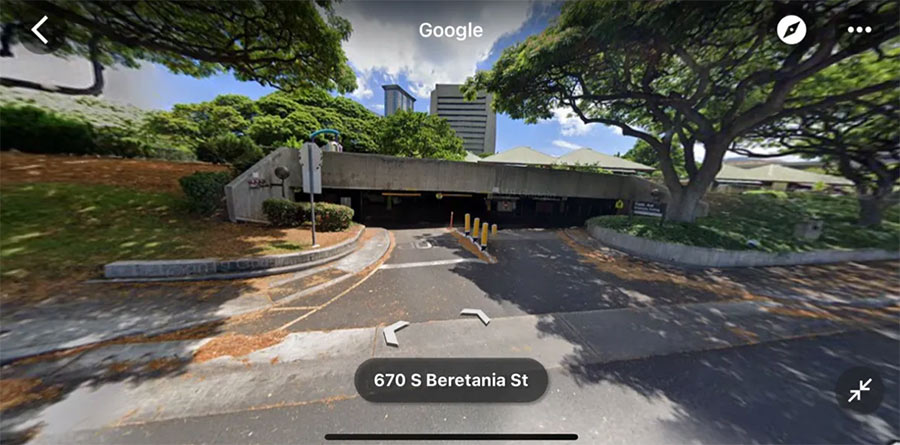 Enter from Beretania on your left just past Alapa'i.
COVID Safety at KOA Theater
Due to State- and City-mandated Covid restrictions this year, the following measures will be in effect to best protect both our employees and guests:
All patrons will be required to show proof of vaccination (All performers and volunteers are fully vaccinated against Covid-19). Negative Covid test results will suffice so long as they are no older than 48 hrs.

All patrons will be subject to temperature check at the door.

All patrons must participate in contact tracing.

All patrons must wear a face mask at all times while inside.

All employees will be wearing Covid masks. No eating or drinking is allowed inside, but we invite you to enjoy your refreshments on our back lanai.

We clean our premises between each show, sanitizing high-touch areas and employing UV light wands.