Welcome to KOA Theater!
KOA Theater presents thought-provoking, side-splitting, hit-you-in-the-feels kind of shows. We also host local and traveling productions presenting dance, comedy, improv, workshops, celebrations and much more. Take a look at what's happening at KOA Theater!
Now playing
The Haunt Returns!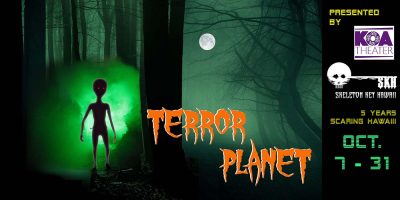 Our Haunt runs weekends (and a couple of weekday dates) from Oct. 7-31 and is conveniently located in the greater Kakaako area right near the Transit Center. We broke attendance records last year and expect an even bigger turnout this year. For the most relentless, hair-raising haunt in the state don't miss Skeleton Key Hawaii. The event is created by long-time theater practitioners, with an attention to detail in sets, lights, and performance like no one else around!
Tickets on sale soon!
Always Playing!
Pay-It-Forward Tickets
We at KOA Theater believe that theater should be accessible to all — help put a little goodness back into the world by participating in our "Pay It Forward" ticket program! You buy a ticket and donate it to our pool, where it will be redeemable by anyone in the community for any of our shows.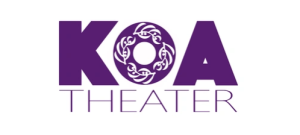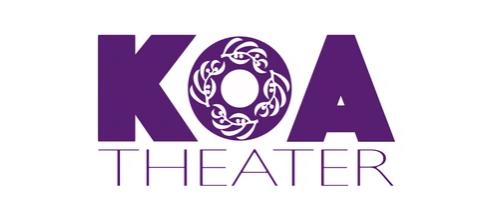 KOA Theater's 2022-2023 Season!
For KOA Theater's 5th Season, we are proud to present 7 plays, all written by women, all of them Hawaii premieres!
Subscriptions & Packages available for purchase soon.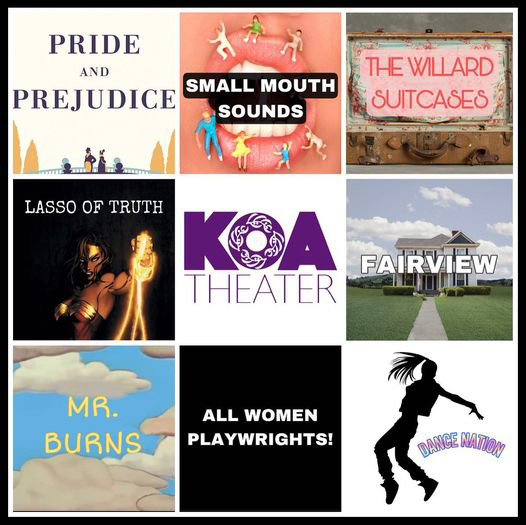 KOA Theater – New Space, Same Great Entertainment!
We've got big things planned in the upcoming months. Our 8-play season includes the kind of thought-provoking, side-splitting, hit-you-in-the-feels kind of shows for which KOA Theater (formerly Kailua Onstage Arts) is becoming known. Add to that a Circus Workshop for kids, Stand-up Comedy, Staged Readings, a Concert Series, Improv, Classes, and of course we're planning 2022's best and scariest Haunted House attraction!
Stay tuned for more announcements and additional details from KOA Theater! And don't forget to join our mailing list to get all the news delivered directly to your inbox.
Can't Attend But Want To Help KOA Theater?
We've got big ambitions for our space, including building out a 100-seat Mainstage theater, and a smaller 50-seat Black Box performance space. Big ambitions aren't cheap, and no amount of help is too small!
Get in on the ground floor today and be able to brag you were a donor from the very beginning!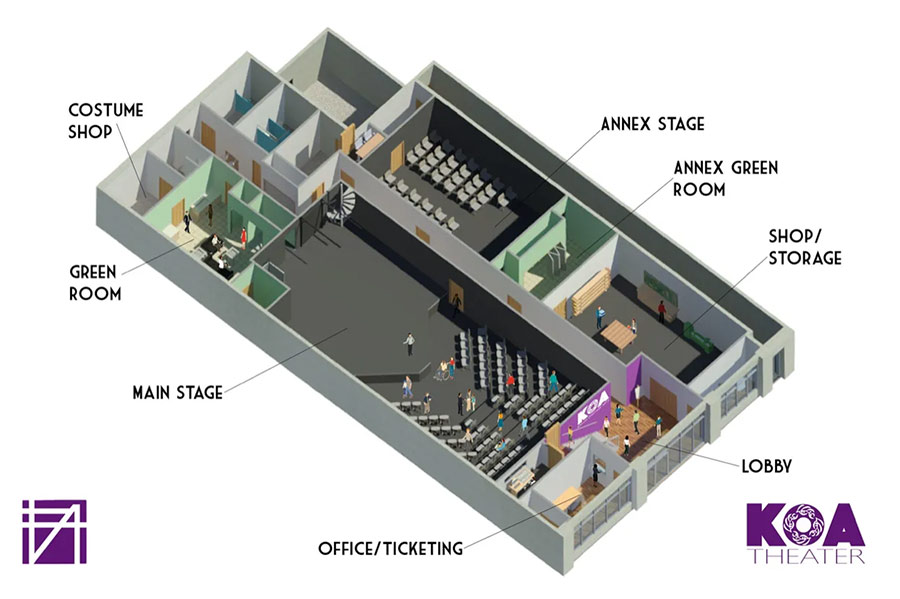 Parking
There is free parking available in the Frank Fasi Municipal Parking Lot.
Street parking can often be found on Beretania, near Planned Parenthood. Also on Alapai St., along the side of the Board of Water Supply. This is metered parking, but free after 6 and on Sundays.
DO NOT PARK IN THE NEIGHBORING COMMERCIAL LOTS – THEY WILL TOW!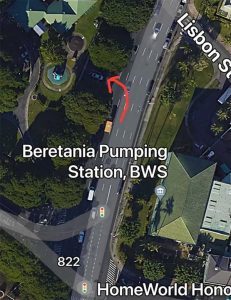 Free parking is available at the underground Frank Fasi Municipal Building Parking lot on Beretania,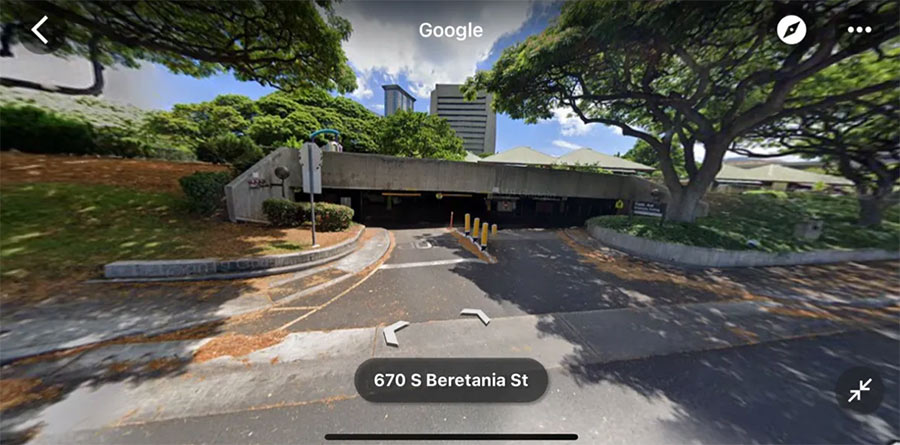 Enter from Beretania on your left just past Alapa'i.
COVID Safety at KOA Theater
We always prioritizes the health and safety of our patrons, and we follow all State requirements as they change – which they often do!  However, at this time there are no mask, vaccine, or contact tracing requirements – but if you feel more comfortable wearing a mask, please know that KOA is a safe space to do so.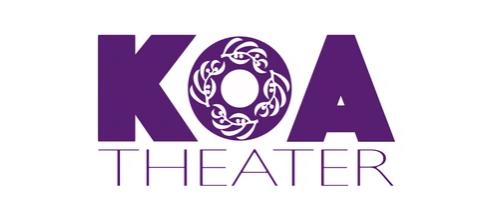 Sign up to learn about upcoming shows, auditions and news from KOA Theater.