Classes and Workshops Presented by KOA Theater
KOA Theater periodically hosts classes and workshops at our Beretania St. facility. We love to share our love of all things theatre, so we work hard to find local folks and touring artists, who can introduce you to something new, or help you hone your existing skills.
Whether its circus skills, acting, stand-up comedy, or improvisation, we've got resources to help get the expertise to you. If you'd like to see a performing arts class or workshop on something in particular, please let us know. Contact us via our contact form and we'll gladly see if we can find the perfect instructor!
Workshop: Circus Minimus – The Circus Kids Create!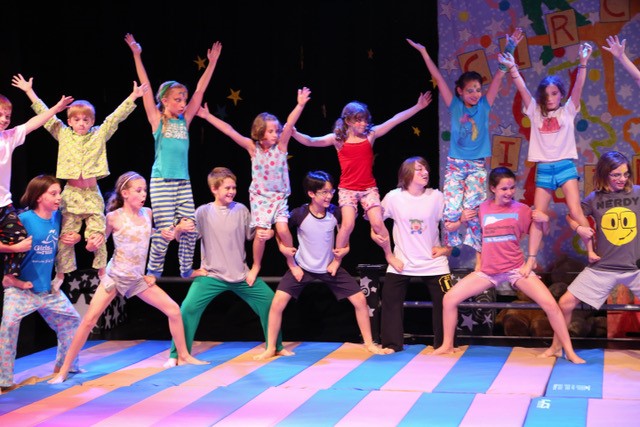 About This Workshop
This class at KOA Theater features Circus Minimus Artistic Director, a former instructor for the Big Apple Circus in NYC, and founder of the American Youth Circus Organization, brings 35 years of circus theater creation to Hawaii. At Circus Minimus kids will study safe and introductory tumbling, clowning, juggling, partner acrobatics and more. These new skills will be incorporated into our theatrical circus.
At the end of the week, the children will present their show at KOA Theater!! The public is invited to attend the performance on Dec. 30th at 12pm. Tickets to the show are $10 and can be purchased through our ticketing portal.
This is Honolulu's chance to run away and join the circus and still be home in time for dinner!
Questions? Contact:
Kevin Keaveney
(808) 388-0319 / kevin@kailuaonstagearts.com