AUDITION NOTICE: THE WILLARD SUITCASES
A Song Cycle inspired by the Willard Asylum Suitcases
Music & Lyrics:
by Julianne Wick Davis
Producer: Kevin Keaveney, KOA Theater
Director: Doug Kreeger
Music Director: Fritz Stewart
Choreographer: Katelyn Wyatt
SEEKING
Adult singers who love
telling stories through song
and excel at it.
LOCATION:
KOA Theater – 780 S
Beretania St.. Honolulu. HI
96813
REHEARSALS:
Weeknights (M/Tu/W/Th/F)
from 6:30pm-9:30pm
beginning Monday 7/17
PERFORMANCES:
Thursday, 8/24 – 7:30pm
Friday, 8/25 – 7:30pm
Saturday, 8/26 – 7:30pm
Sunday, 8/27 – 4pm
Thursday, 8/31 – 7:30pm
Friday, 9/1 – 7:30pm
Saturday, 9/2-7:30pm
Sunday, 9/3 – 4pm
Thursday, 9/7-7:30pm
Friday, 9/8 – 7:30pm
Saturday, 9/9 – 7:30pm
Sunday, 9/10 – 4pm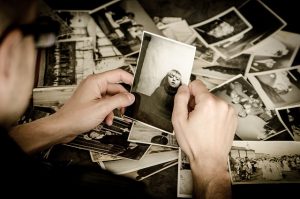 AUDITIONS:
Saturday, 5/27 – 4pm-7pm
Tuesday, 5/30 – 6:30pm-9:30pm
Wednesday, 5/31 – 6:30pm-9:30pm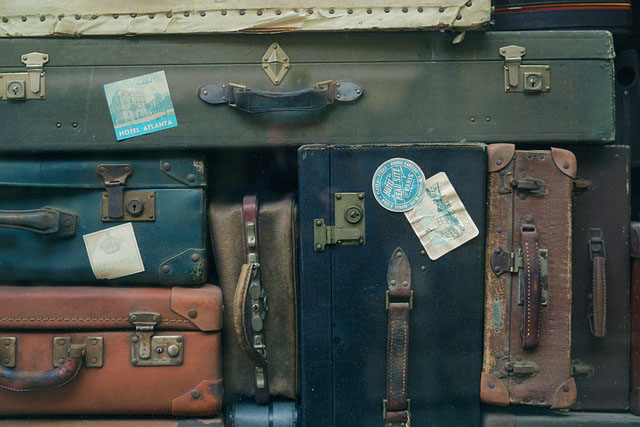 SYNOPSYS
The Willard Suitcases is a song cycle that tells the stories found inside the
abandoned suitcases of patients who were admitted to the Willard Asylum
for the Chronicallv Insane. In operation from 1865 until 1990. over 400-
hundred suitcases were discovered in an attic when the hospital closed.
Those forgotten suitcases belonged to patients who were admitted between
1900 and 1968. Each of the songs – inspired by the contents of the suitcases
and the year the owner of the suitcase entered the Willard Asylum – weave
fictional stories together with the dark history of mental illness in the United
States when people were often admitted into mental institutions without
just cause. Each song is a portrait of a life interrupted as the show moves
back and forth between the decades, including historical moments and
iconic figures seen through the minds of those who wander between the
lines of psychosis and sanity.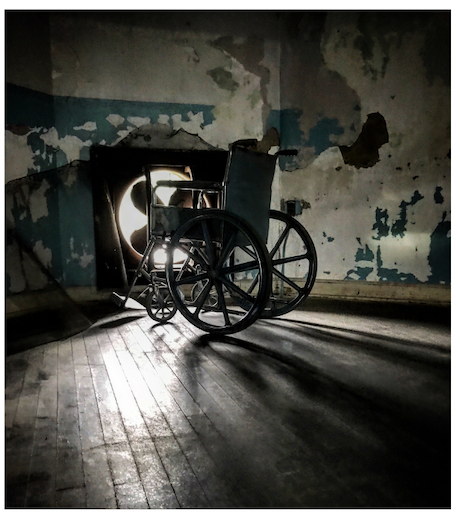 If unable to attend audition, please send picture/resume to:
DougKreeger@gmail.com
PREPARE:
Two musical theatre songs, one uptempo and one ballad. Songs can
be from classic or contemporary musical theatre. Preferred styles:
Julianne Wick Davis, Jason Robert Brown, Adam Guettel, Duncan
Sheik, etc.
NOTES:
This is a sung-thru show, so there is no spoken scene work.
If you play an instrument, please bring it to the audition and expect
to play something for us. Piano will be provided.

Note: Our band will double as our ensemble, and vice versa, and
many roles will be cast with actor/singers who are also proficient
musicians, especially of the following instruments: guitar, ukulele,
upright bass, violin, cello, piano, percussion, among others.

Dance and/or movement experience a big plus! We'd like to cast a dancing
ensemble that may or may not have to sing.
All voice types, body types, ages, gender-identities, abilities, and
ethnicities are encouraged to audition!
We will base the final cast size and role assignments on who
auditions.
CHARACTER DESCRIPTIONS:
There are 22 characters that can be played by a cast size as small as 5 people:
Dymetre – the "narrator" of the piece and the one who discovers the
suitcases
Delmar – a homeless busker who has traveled the world
Irma – a piano virtuoso turned piano teacher
John – a man who believes he is the Lone Ranger
Michael – a man who believes he is also the Lone Ranger
Sister #1 – a woman on the outside who has abandoned her sister who is in the asylum
Sister #2 – a woman on the outside who has abandoned her sister who is in the asylum
Sister #3 – a woman on the outside who has abandoned her sister who is in the asylum
Herman – a photographer who enjoys stealing the souls of his subjects
Pearl – a woman who is obsessed with what you will be wearing when she is buried
Earl – an alcoholic bootlegger who falls off the wagon
Laverne – an exhibitionist who tries to get the attention of the mailman
Fred – an obsessive-compulsive list-maker
Flora – a nurse who considers herself the Angel of Death
Mary – a woman who must choose between her young son and her religion
Anna – a woman whose husband is bi-polar
Agnes – a woman who writes a letter to Herbert Hoover to save her from the
asylum
Frank – a soldier discharged for suspicion of being gay
Mary Agnes – a young woman who has an unusual obsession with the Beatles
Henry – a man who lost his leg in World War I and used the prosthetic to commit a crime
Lawrence – the asylum gravedigger