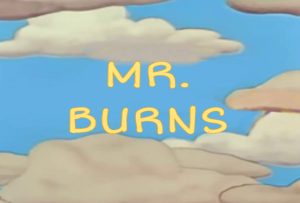 Audition Dates:
Jan 29, 11am – 2pm
Jan 30, 5:30pm – 9:30pm
Audition Location:
KOA Theater
780 South Beretania Street, Honolulu, Hawaii 96813
Production Dates:
Mar 10 – 26
Auditions: MR. BURNS by Anne Washburn
Directed by Kevin Keaveney
Looking for 8 actors of all ethnicities and ages (16+).
We are seeking strong, versatile actors with incredible range that are either adept at singing, dancing, and playing music or unafraid to do all three. Age, appearance, and nationality are in no way specified in the play. They must look like they could survive an apocalypse, either through skill or luck. All ethnicities are strongly encouraged to submit. Ability to play an instrument is a plus, but not required.
MR. BURNS references all manner of theatrical styles from almost-improvisational realism and Commedia to Greek and Musical Theater. Although Mr. Burns is not a traditional musical, there is an absurd Solid Gold-type number in the second act, followed by a third act operetta.
For initial auditions please prepare:
A one-minute long recap/re-enactment of your favorite TV show episode. No scripts need to be written, just tell us what happens in your own words.
16 bars of either an uptempo pop song or pop ballad either sung a capella or with self-accompaniment on guitar (bring yours) or any other acoustic instruments you may own.
Any Simpsons voices you have mastery of or just the courage to attempt
About
After the collapse of civilization, a group of survivors share a campfire and begin to piece together the plot of The Simpsons episode "Cape Feare" entirely from memory. Seven years later, this and other snippets of pop culture (sitcom plots, commercials, jingles, and pop songs) have become the live entertainment of a post-apocalyptic society, sincerely trying to hold onto its past. Seventy-five years later, these are the myths and legends from which new forms of performance are created. A paean to live theater, and the resilience of Bart Simpson through the ages, Mr. Burns is an animated exploration of how the pop culture of one era might evolve into the mythology of another.
Kevin Keaveney
Artistic Director, KOA Theater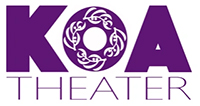 Available Roles
Matt/Troy McClure Age: 30 – Late 50's Sex: Male / Male Identifying
An apocalypse survivor from New York who finds himself at the campsite with other survivors. His wife is missing. Seems to take leadership over the group, very into the Simpsons, a bit goofy, does lots of voices.
Jenny/Marge/Nelson Age: 20 – Late 40's Sex: Female / Female Identifying
An apocalypse survivor from Baltimore who has recently joined the group. Very into The Simpsons. She is strongly opinionated.
Maria/Itchy Age: 16 – 30 Sex: Female / Female Identifying
An apocalypse survivor whose home was destroyed. Tries very hard to fit in.
Sam/Bart Age: 25 – 40 Sex: Open
A stoic and militant survivor. Very protective over the group's safety. Says little but hears everything.
Colleen/Lisa Age: 18 – 40 Sex: Female / Female Identifying
Survivor who has suffered a traumatic experience. Takes leadership of the group in Act 2.
Gibson/Sideshow Bob/Homer Age: 25 – 50 Sex: Male / Male Identifying
A newcomer to the group. A bit strange, paranoid. Was into amateur theatre in his past.
Quincy/Mrs. Krabapel Age: 25- 35 Sex: Female
A survivor that joins the group in Act 2. Sexy, confident, quick.