Auditions at KOA Theater are a great way to get involved in the Oahu theatre scene. See what shows weʻre currently auditioning for!
We're currently auditioning for the following production:
Auditions: Aug. 13, & 20, from 11am-3pm.
Location: KOA Theater, 780 S. Beretania St.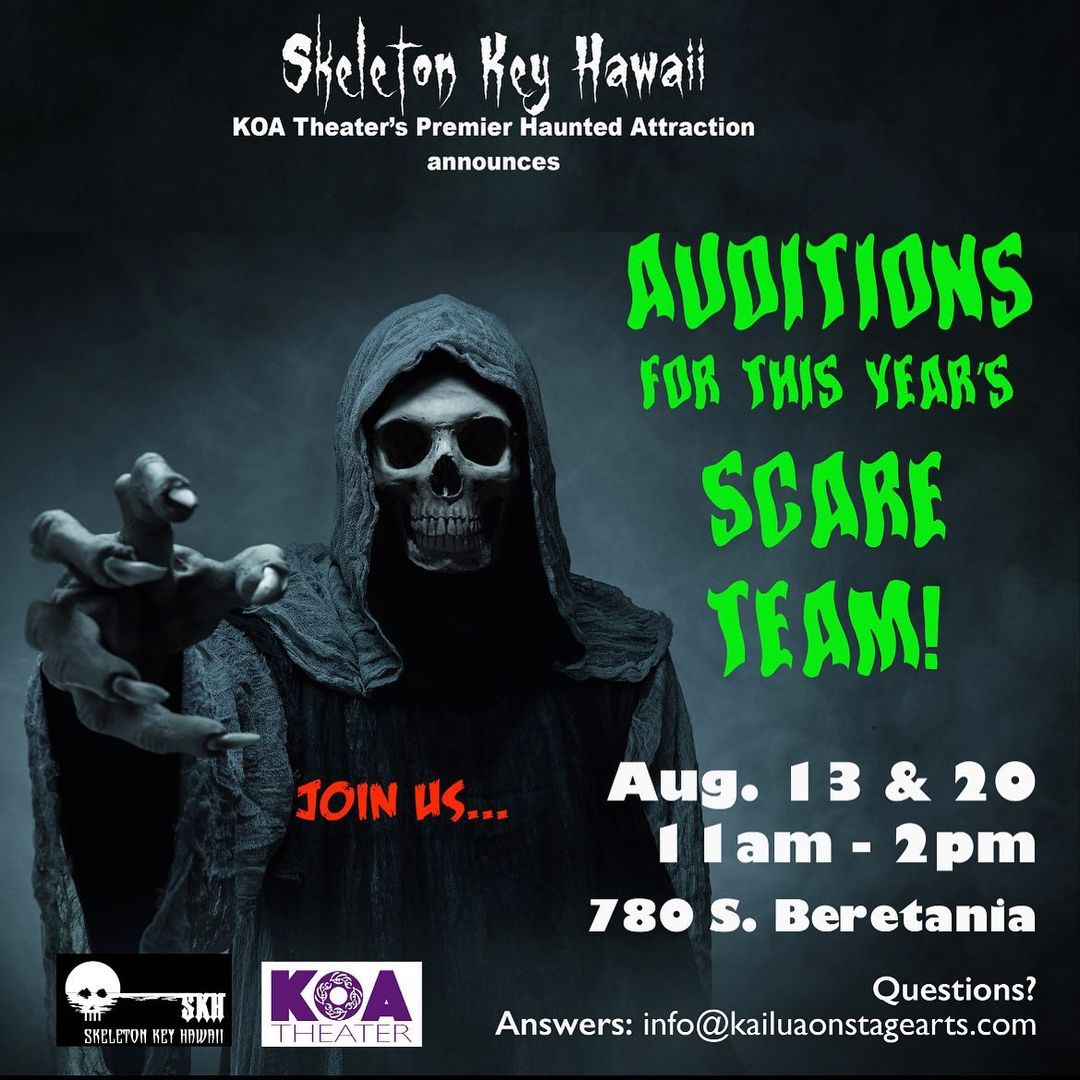 COME AND SCARE WITH US!
Come and audition at KOA Theater for the fifth annual Haunted House — Skeleton Key Hawaii — is looking for scare actors to join our team this year! No experience necessary, just a willingness to throw oneself into the Halloween spirit. Our Haunt runs weekends (and a couple of weekday dates) from Oct. 7-31 and is conveniently located in the greater Kakaako area right near the Transit Center. We broke attendance records last year and expect an even bigger turnout this year, for the most relentless, hair-raising haunt in the state. Skeleton Key is created by long-time theater practitioners, with an attention to detail in sets, lights, and performance like no one else around! We've got roles that span the range from scene-stealing stars to backstage puppeteers and special effects operators and can accommodate all experience levels.
Come audition at KOA Theater, 780 S. Beretania St., Aug. 13, & 20, from 11am-3pm. All positions paid. Questions? Call 808-388-0319 for answers!